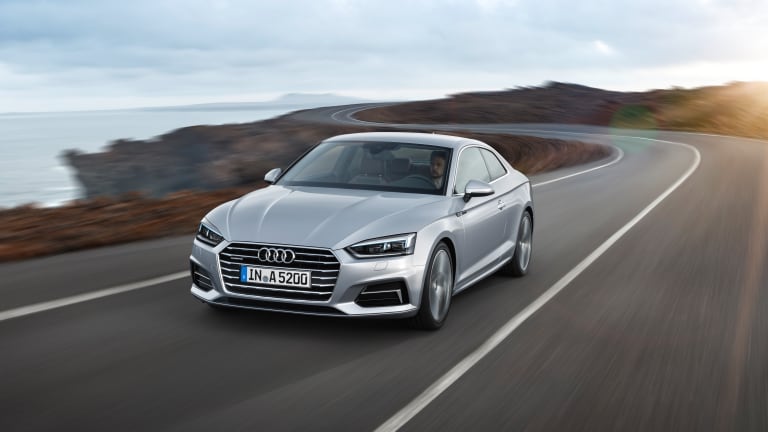 Audi debuts an all-new look for its next-gen A5 Coupe
The next-gen A5 debuts its new styling and an all-new chassis.
After a successful nine years, Audi debuts its next generation A5 Coupe with an all-new look and an interior dripping in the latest technologies. The styling of the new A5 is familiar, but fresh with a more muscular appearance that features a wider grille and sharper lines that look to be inspired by their Prologue Concepts.
No word yet on which of the engines will make it stateside, but in Europe they'll be getting five engine variants that include two TFSI engines and three TDI engines. Those will range from an entry level 190 hp engine to the range-topping S5 that will be powered by a twin-turbo V6 that produces 354 hp. Manual and Automatic transmissions will be available and both will feature Quattro all-wheel-drive.
The interior is roomier than ever due to the car's longer wheelbase and it will be the first A5 to use Audi's virtual cockpit that features a 12.3-inch TFT display in the dash. You'll also find an 8.3" display in the center console that will the hub for all the car's MMI features as well as Android Auto and Apple CarPlay.