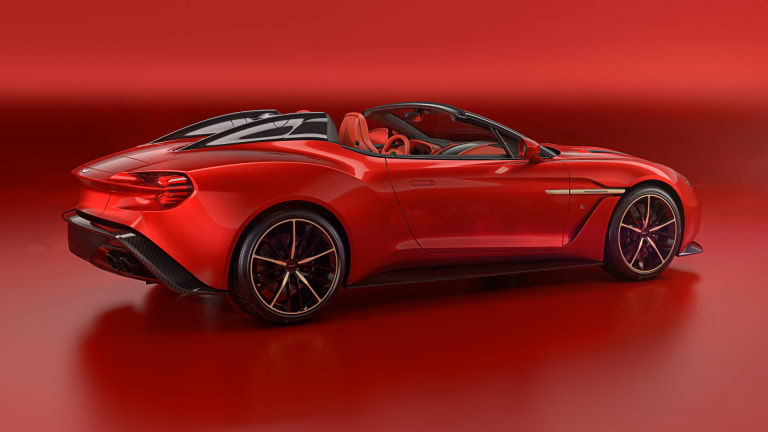 Aston Martin and Zagato debut a Vanquish Speedster and a Vanquish Shooting Brake
Wait...a Zagato Vanquish Shooting Brake!?!
Aston Martin and Zagato are stealing the spotlight once again with a couple of new Vanquish collaborations. First up, the two companies are unveiling an all-new Speedster model, which will be the rarest of the family with only 28 cars being produced and every single one is sold with deliveries set for 2018. 
The big news though is that they're building an unbelievable shooting brake variant, complete with Zagato's signature double bubble that's constructed with glass inlays. Still with us? We're still drooling over that photo too. 
The car will also feature a custom luggage kit, a herringbone carbon fiber facia, anodized bronze hardware, and aniline leather upholstery. The two cars join the Volante and coupe, all of which feature Aston's naturally aspirated V12 with 600 hp.