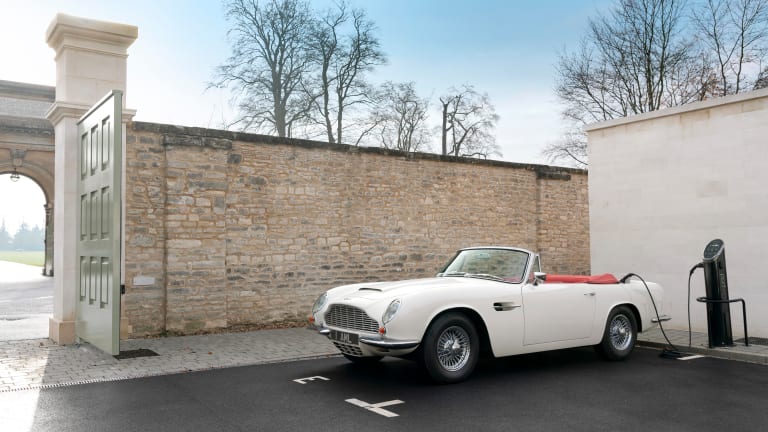 Aston Martin Works previews a reversible EV Powertrain concept
The EV solution was designed to future-proof the brand's heritage models.
Aston Martin Works has introduces a reversible EV solution that can be installed into its heritage models, allowing these cars to be future-proofed in the event of legislation that would prevent the use of classic cars due to emissions standards. The conversion would involve what they're calling a "cassette" EV powertrain, which was developed using technologies developed for the Rapide E and their upcoming EV-powered Lagondas. 
The first car that will make use of the powertrain will be the 1970 DB6 MkII Volante, which is respectful to the integrity of the original car. The self-contained cell that houses the powertrain feeds power to the car's electrical systems and power management info is fed into a dedicated screen that is carefully and discretely fitted to the car's interior. 
Aston Martin Works plans to offer EV conversions beginning in 2019.