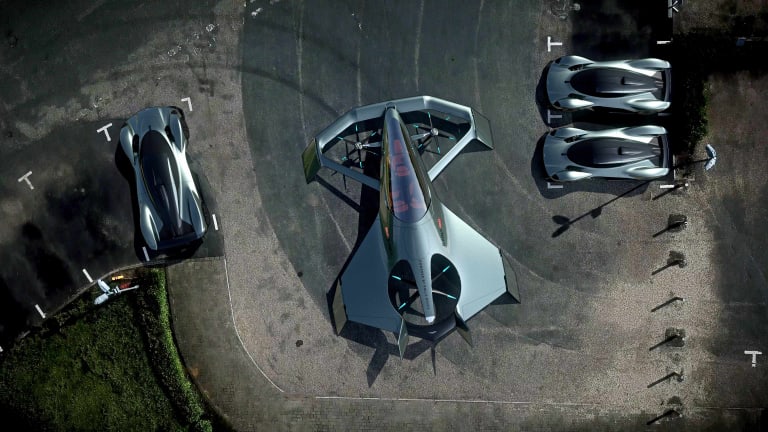 Aston Martin is introducing a Volante of a different sort
The automaker takes to the skies.
Volante might take on a whole new definition at Aston Martin, if their latest concept comes to fruition. The company is announcing the Volante Vision Concept, an aircraft with vertical take-off and landing capability. Developed in collaboration with Cranfield Aerospace Solutions and Rolls-Royce, the Volante Vision will have room for three people and feature flying autonomous technology and a hybrid-electric system. 
Aston Martin CEO, Andy Palmer, describes the motivation behind the project: 

"With the population in urban areas continuing to grow, congestion in towns and cities will become increasingly demanding. We need to look at alternative solutions to reduce congestion, cut pollution and improve mobility. Air travel will be a crucial part in the future of transportation, the Volante Vision Concept is the ultimate luxury mobility solution.

Humans have always spent on average, one hour commuting to and from work. The distance we live from our workplace has been determined by the methods of transportation available. The Volante Vision Concept will enable us to travel further with our hourly commute, meaning we are able to live further away from where we work. Cities will grow, and towns that are today too far away from cities to be commutable will become suburban."