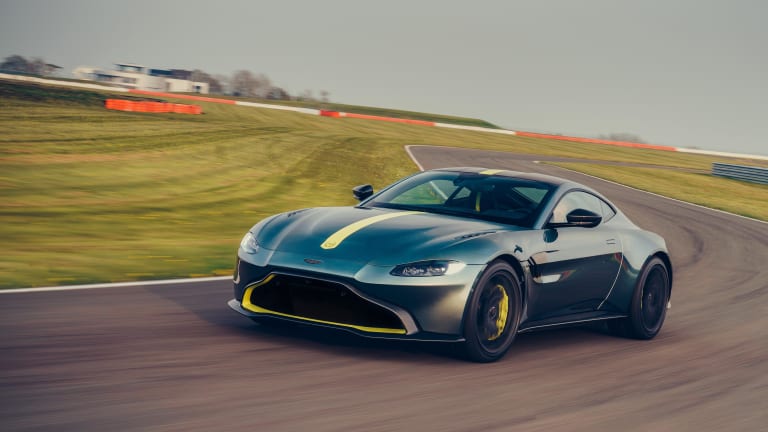 Aston Martin is putting a manual gearbox in the limited edition Vantage AMR
The standard Vantage will also get a manual gearbox beginning in early next year.
Aston Martin is bringing a seven-speed manual gearbox to the Vantage but you'll have to shell out a little more cash if you want to row your own gears a month before they appear in the standard Vantage. Currently, the Vantage only comes with an eight-speed automatic, but if you can manage to get your hands on the Vantage AMR, you'll be given that highly-coveted third pedal and a Graziano seven-speed Transaxle, rear mid-mounted manual transmission. It will also be equipped with their AMSHIFT technology that uses a customized engine management program to emulate heel-and-toe downshifts. 
The 4.0L V8 will produce 503 hp and 460 lb-ft of torque, which helps contribute to a 0-60 time of 3.9 seconds and a top speed of 195 mph. Another highlight includes the removal of the automatic transmission and the addition of carbon ceramic brakes that results in a 209 lb weight savings. 141 Vantage AMRs will be available in Sabiro Blue, Onyx Black, China Grey or White Stone and the final 59  will be colored in Stirling Green and Lime. 
From $179,995, astonmartin.com