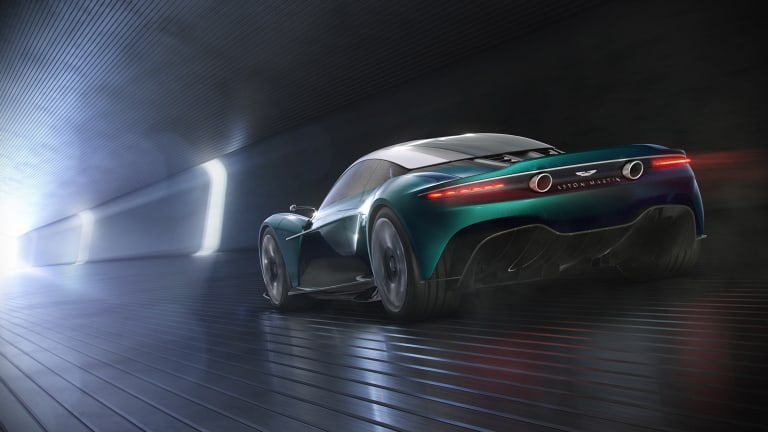 Aston Martin brings back the Vanquish with their first mid-engined production car
The supercar will be powered by a new V6 engine.
Aston Martin is bringing back the Vanquish nameplate with a new concept that previews the company's first production series mid-engined supercar. With a design that is derived from the Valkyrie and the AM-RB 003, the Vanquish Vision Concept is a little less aggressive than its limited edition counterparts as its performance and usage will be tuned mostly for road use. Though much of the specs are still being kept under lock and key, Aston Martin has revealed that it will be powered by an all-new V6 and it will feature a bonded aluminum chassis instead of the all-carbon fiber construction of the Valkyrie and AM-RB 003. 
The production version of the Vanquish Vision Concept is set for release in 2022.