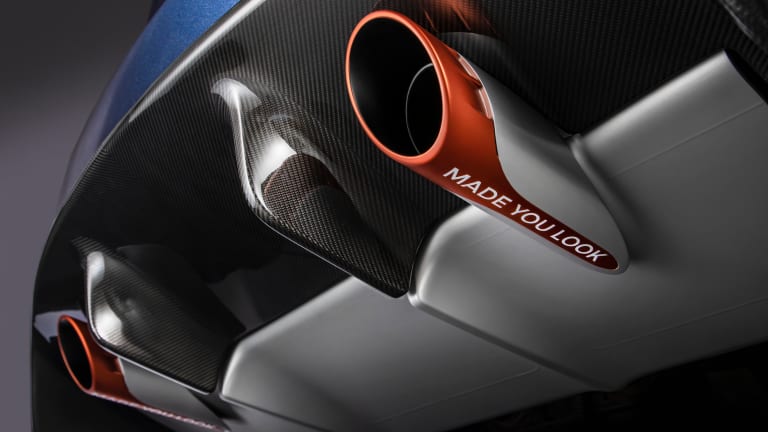 Designer Ian Callum revisits the Aston Martin Vanquish
The project has been fully endorsed by Aston Martin.
Former Jaguar design director Ian Callum isn't done with cars just yet. One of the first projects from his new studio is a throwback to one of his most famous designs ever, the Aston Martin Vanquish. Fully endorsed by Aston Martin, the Vanquish 25 by CALLUM is a refinement of the original model, bringing it up to date with the latest materials and technologies. These refinements include a widened front and rear track to enhance its stability and road presence, tuned dampers, customized springs, larger bearings, and larger anti-roll bars to optimize steering.
The Vanquish's iconic V12 has been given a 60 hp boost and it's also been fitted with new hood vents, a custom carbon fiber air box, an integrated diffuser exhaust system, and an optional automatic six-speed torque converter gearbox is now available alongside the standard manual. The interior has also been fully upgraded with Bridge of Weir leather upholstery, an infotainment system with CarPlay and Android Auto compatibility, and the instrument cluster has been designed in collaboration with watchmaker Bremont, who has also created a custom pocket watch. 
The Vanquish 25 by CALLUM will be limited to 25 examples worldwide.