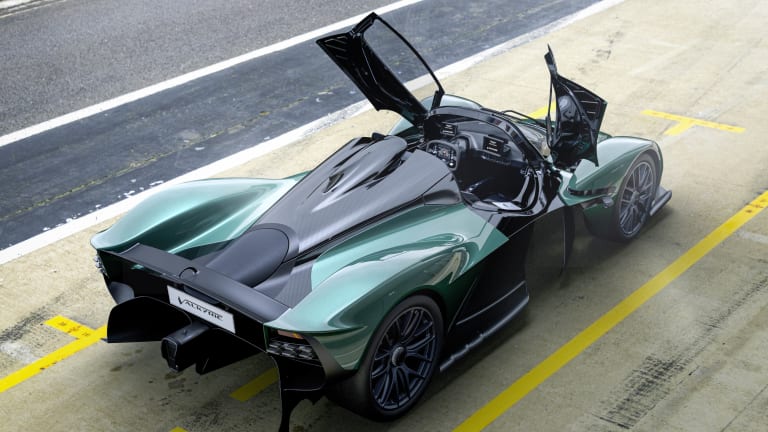 Aston Martin reveals the Valkyrie Spider
An open-top F1-style experience for the street.
How do you make one of the wildest designs that has ever come out of Aston Martin even more insane? Well, you lose the top, of course. The new Aston Martin Valkyrie Spider loses the roof for what we can only imagine will be one of the most incredible driving experiences of all time. With F1 technology at the heart of the Valkyrie, the hypercar's hybrid V12 powertrain will allow for a top speed of over 205 mph with the lightweight carbon fiber roof removed and is the fastest open top Aston ever produced. 
Only 85 Valkyrie Spiders will be produced and deliveries are set for the second half of 2022. 
---