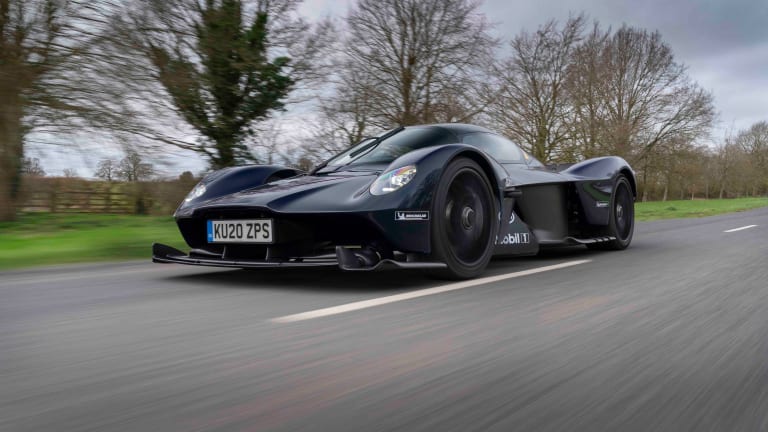 Aston Martin hits the streets in the upcoming Valkyrie hypercar
The track-ready spaceship enjoys a run on a public highway for the first time.
Aston Martin is sharing some real-world images from the road of the Valkyrie eating up some miles on its first adventure on a public highway. The upcoming hypercar looks every bit as insane as it did when it was first revealed and it still continues to boggle our minds that this will be a street-legal vehicle. Developed by Aston Martin in collaboration with Red Bull Advanced Technologies, the hypercar is still set for delivery in the second half of 2020 with its Cosworth V12 that will produce over 1100 hp. Speed figures for the Valkyrie are still a mystery but as you can easily guess, this is one car that will be anything but slow.