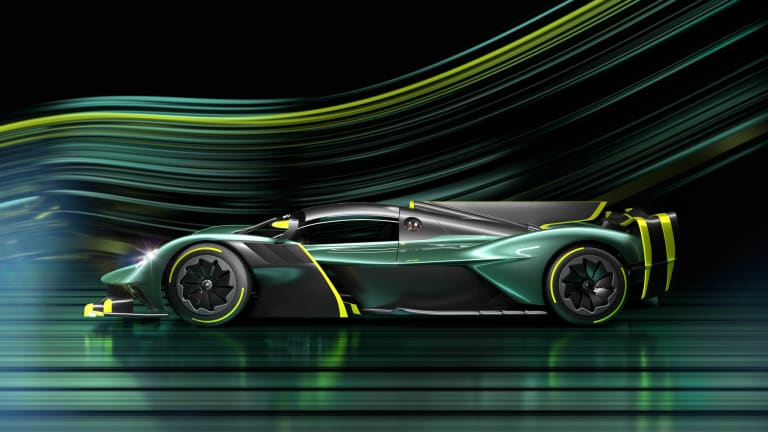 Aston Martin uncages the Valkyrie with the new AMR Pro model
The track-only version of the Valkyrie can lap the 24H of Le Mans circuit in 3 minutes and 20 seconds.
Aston Martin follows up the Valkyrie road car with the new track-only AMR Pro. The racing version of the Valkyrie was designed specifically for the new Hypercar class in the 24 Hours of Le Mans and features a longer wheelbase, a wider front and rear track, and an enhanced aerodynamic package that allows for twice the downforce of the road-going model. Focusing on weight and speed, the AMR Pro's Cosworth-built 6.5L V12 has been modified to produce 1,000 hp and can rev to a track-shaking 11,000 rpm. Weight has been saved with the removal of the battery-electric hybrid system while carbon fiber bodywork, carbon suspension wishbones, and Perspex panels keep the car at the ideal fighting weight. 
Owners of the Valkyrie AMR Pro will be treated to the opportunity of attending a custom track day experience hosted by Aston Martin at various FIA Circuits worldwide. This experience will include track and pit lane access, support from the Aston Martin Valkyrie Instructor team, exclusive FIA racewear, and a VIP dinner. 
Forty Valkyrie AMR Pros will be produced and deliveries are set for the end of this year. 
---