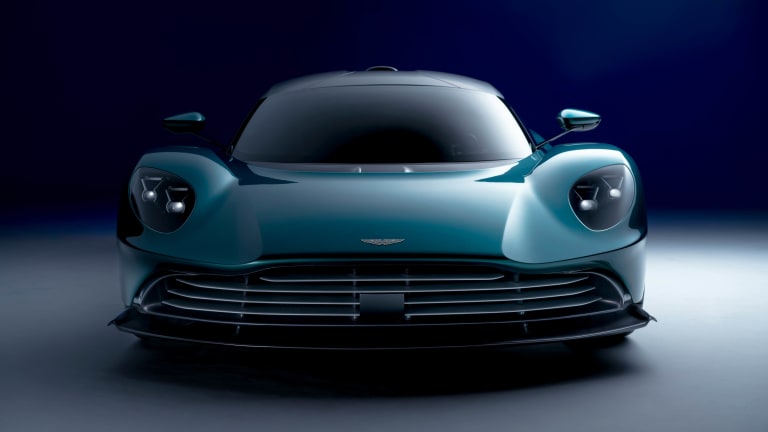 Aston Martin unveils the production version of the Valhalla supercar
The new supercar features a hybrid powertrain that produces 937 hp.
Aston Martin is bringing a new supercar to its lineup with the all-new Valhalla. The company has revealed the production version of the supercar, which has a bit more Aston Martin influence than the original concept. Valhalla is powered by a hybrid powertrain that combines a 4.0L twin-turbo V8 with a pair of E-Motors to produce a total of 937 hp and 738 lb-ft of torque. This is paired with an all-new 8-speed DCT transmission, designed from the ground up for Aston Martin. 
As for performance, 0-62 happens in 2.5 seconds while on its way to a top speed of 216 mph. It can also travel up to 9 miles on EV power alone. Leveraging the knowledge from its F1 program, Aston Martin utilized that expertise to engineer the perfect balance between chassis technology, aerodynamics, and electrically-aided performance to create a car that was as agile on the street as it is on the track. The Valhalla also features full LED Matrix headlights, Advanced Driver Assistance Systems with features like Auto Emergency Braking, Forward Collision Warning, Active Cruise Control, Blind Spot Monitoring, and a Rear-View Parking Camera, and a new Aston Martin HMI system with a CarPlay and Android Auto-compatible central touchscreen display. 
---