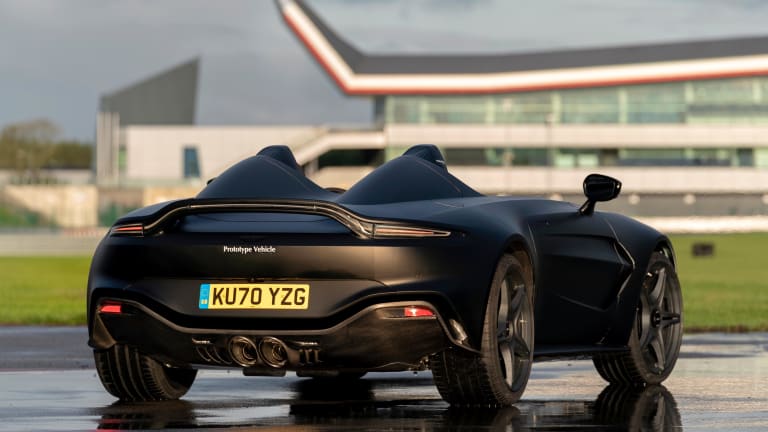 Aston Martin offers up a look at its sinister-looking V12 Speedster prototype
The roofless rocket is getting ready for dynamic development.
With no roof or windscreen, Aston Martin's V12 Speedster is essentially a 700hp, asphalt-hugging cruise missile that can reach speeds of up to 186 mph. The company has been putting the car through its paces and today they've offered a look at its prototype that is getting ready for "dynamic development" phase. The stealthy matte black prototype previews the ultra-limited supercar, which will be produced in a run of 88 units and is powered by a 5.2L twin-turbo V12 that produces 700 hp and 555 lb-ft of torque and can get from 0-62 in just 3.5 seconds. 
From £765,000 (approx. $988,326), astonmartin.com