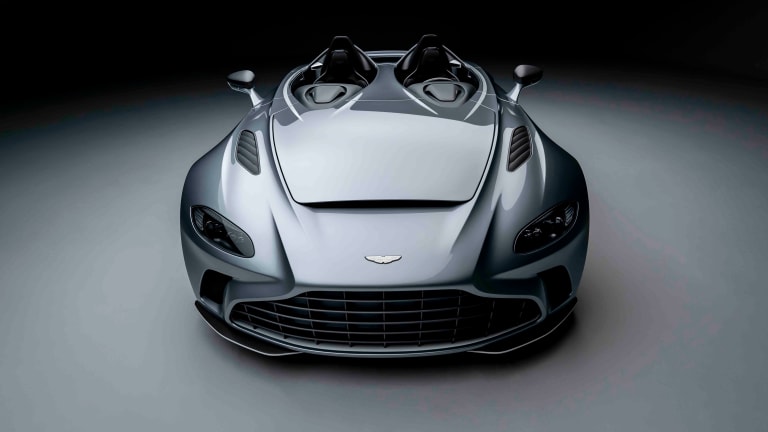 Aston Martin reveals its fighter jet-inspired V12 Speedster
The limited edition two-seater was conceived only twelve months ago.
Aston Martin makes some blazingly fast cars but they also deserve some credit for how fast their development time is. The new V12 Speedster was conceived just over twelve months ago and is already set to hit some very lucky driveways in the first quarter of 2021. The fighter jet-inspired roadster features elements from the DBS Superleggera and Vantage models and is powered by a 5.2L twin-turbo V12 that produces 700 hp and 555 lb-ft of torque.
This will get it from 0-62 in 3.5 seconds and it can reach a limited top speed of 186 mph. With no roof or windshield, the V12 Speedster is basically an F/A-18 on four wheels with no canopy for you to enjoy the deafening soundtrack of 700 horses stampeding across the asphalt. The interior of this specific car brings the fighter jet inspiration to life with a specification that features a Skyfall Silver paint finish, satin black exterior elements, and a satin dark chrome and machined aluminum interior with red Aston Martin door pulls.
Orders are now open for the V12 Speedster with a limited run of 88 cars. 
From $950,000, astonmartin.com