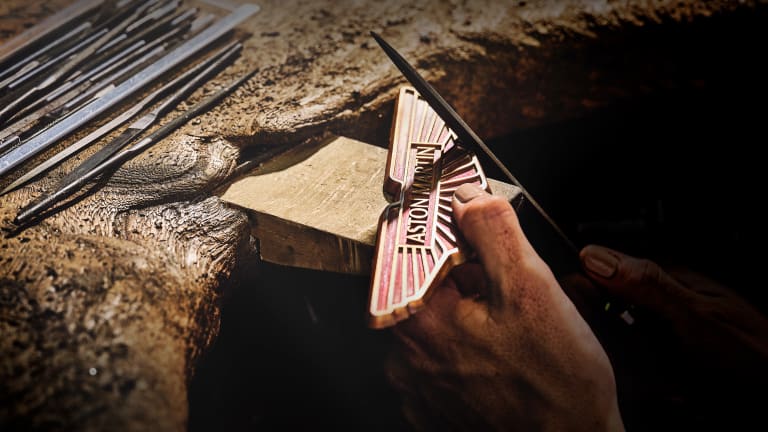 Video | Aston Martin debuts a new logo design in collaboration with Peter Saville
The logo was last refreshed almost twenty years ago.
Aston Martin has unveiled a new creative identity that the brand is called "Intensity. Driven" and with it, the company has unveiled an updated take on its iconic wings. Developed in collaboration with legendary designer Peter Saville, the new logo isn't a dramatic redesign but is a further refinement of the logo that puts a bolder emphasis on the wings and the Aston Martin wordmark. The company has also offered a behind-the-scenes look at the badges being hand-crafted at Birmingham-based jeweler, Vaughtons, who has been forging each and every badge for the last several years. 
---