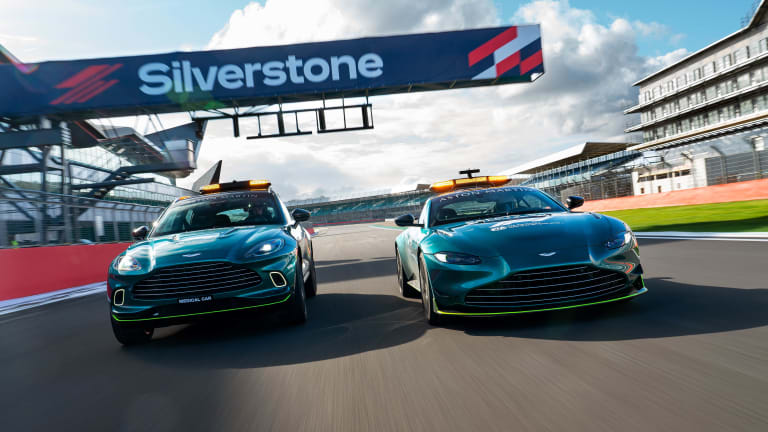 Aston Martin sets the pace for F1 with the reveal of their Official Safety Car
The Vantage will be joining the Cognizant team car at this year's races.
Aston Martin will have more than just their F1 car at the races this year. The company has revealed that the Aston Martin Vantage will be this year's Official Safety Car for Formula 1. Making its debut at the Gulf Air Bahrain Grand Prix later this month, the safety car will be setting the pace with a more powerful version of the 4.0L twin-turbo V8, which now produces 528 hp, 505 lb-ft of torque and can get from 0-60 in 3.5 seconds. 
Finished in the Aston Martin Cognizant team colors, the Vantage has also been updated with an enhanced transmission, a new front splitter, suspension, steering, and damper modifications, an aero kit, and lower profile tires. Even the light-bar has been specially designed with a more aerodynamic-friendly construction. 
The company has also revealed that its DBX SUV will be the Official Medical Car, ready at a moment's notice to launch into action with its 4.0L twin-turbo V8 that produces 542 hp and 516 lb-ft of torque. 0-62 happens in 4.5 seconds and it will reach a top speed of 181 mph. More than enough speed and power to respond to any emergency quickly and effectively. 
---