The Aston Martin DBX Concept
An Aston Martin Crossover?
This might just be the most controversial Aston Martin since the Scion-based Cygnet. The DBX is somewhere between a crossover and a big GT, not quite a SUV, but a comfortable four-seater built for long journeys. What's most interesting is that this could possibly be Aston's first ever all-electric vehicle.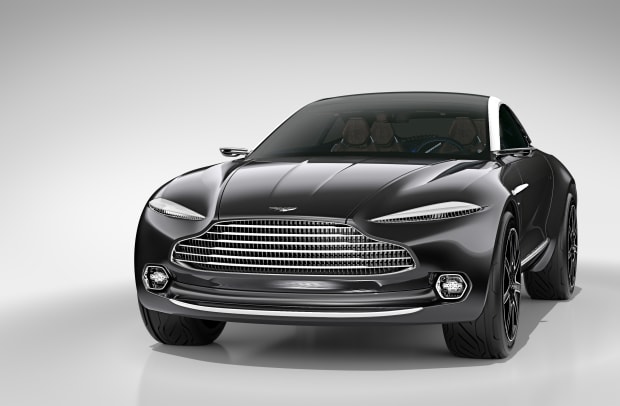 With the use of a lithium sulphur cell-powered electric motor, there would be no need for a traditional engine bay allowing for increased cargo room in both the front and rear trunk. On the technology front, the DBX is filled with state of the art features including drive-by-wire electric steering, custom driver and passenger heads up displays, and an auto dimming smart glass windshield. The DBX will remain a concept for now, but Aston Martin will be listening closely to both current and potential customers to gauge whether or not to greenlight the all-electric car. 
More information at astonmartin.com.