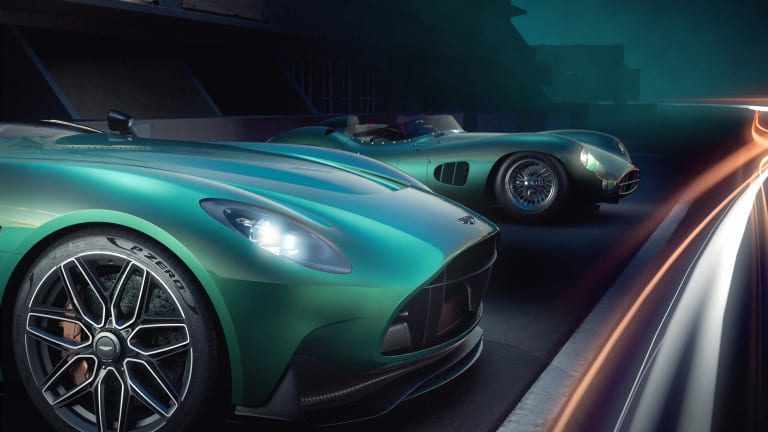 Aston Martin's DBR22 is the latest in a legendary lineage of high-performance roadsters
A new, ultra-rare exclusive from Q by Aston Martin.
Aston Martin pays tribute to iconic models like the DBR1 and the DBR3 with a new design concept called the DBR22. The roadster will be produced in a very limited through Q by Aston Martin and will feature the latest in manufacturing technologies such as a 3D-printed rear subframe. Underneath its sculpted curves lies their 5.2L twin-turbo V12 that produces 705 hp and 555 lb-ft of torque. This allows for a top speed of 198 mph and a 0-60 time of 3.4 seconds. The styling of the DBR22 debuts an all-new, coachbuilt silhouette that is both modern and unmistakably Aston Martin and includes details like a front grille that features a carbon fiber structure in place of the usual grille slats. 

The DBR22 will be produced in a small run of vehicles for select Q by Aston Martin customers. 
---