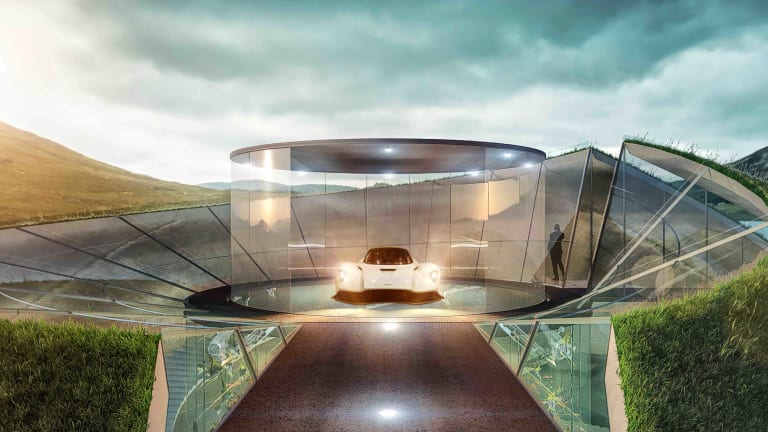 Aston Martin reveals its Automotive Galleries and Lairs
The company just introduced their coolest product and it's not a car.
Aston Martin is now offering a proper home for their cars and as you can imagine it's not your average garage space. Their new Automotive Galleries and Lairs are Bond villain-like structures that let you display the cars in the most incredible way possible. This can range from bespoke garages to full-on architectural build-outs that look like a movie set. Clients will work with Aston Martin Chief Creative Officer Marek Reichman and leading architects to add these spaces to existing residences or you can even build an entire home around an Automotive Gallery. 
Customers who are interested in an Automotive Gallery or Lair can contact ampartnerships@astonmartin.com.