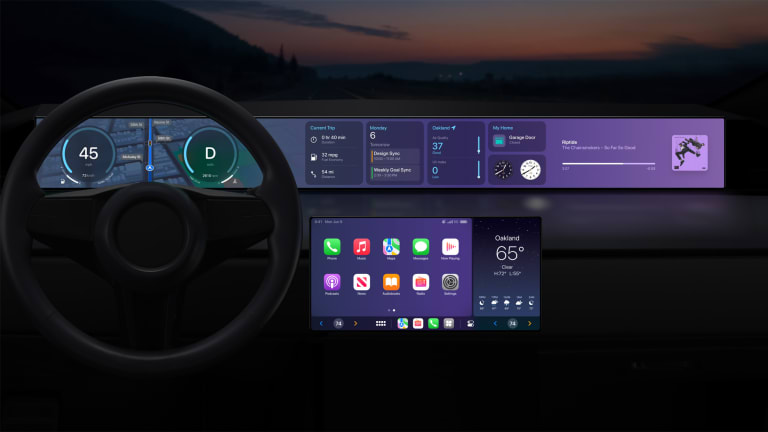 Apple's next-generation CarPlay gives your entire car an iOS-powered upgrade
One step closer to the Apple car.
With more and more cars swapping out their analog gauges for digital screens, Apple jumped on the opportunity to transform your entire in-car experience. The next version of CarPlay will boast deep integration with compatible vehicles that expands the software from the center console to the instrument panel. Not only will you get the traditional CarPlay experience but it will be enhanced with features like climate control access, improve app integration, and a selection of customizable gauge cluster designs. 
So far 15 automakers have signed up to make their future vehicles compatible and this list includes Land Rover, Mercedes-Benz, Porsche, Nissan, Ford, Lincoln, Audi, Jaguar, Acura, Volvo, Honda, Renault, Infiniti, and Polestar. 
---