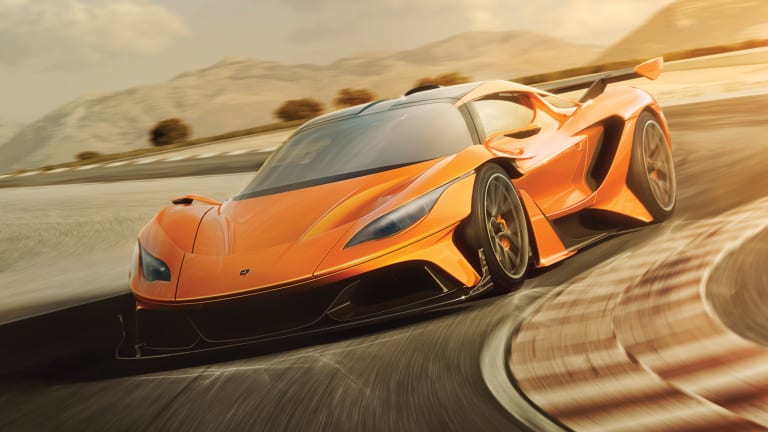 Gumpert presses reboot with the incredible Apollo Arrow
The boutique manufacturer gives itself a new name and relaunches with a brand new hypercar.
Formerly known as Gumpert, the boutique automaker races back onto the scene with a new brand and more importantly, an all-new hypercar. The new Apollo Arrow is everything you would want in a car of this caliber with its dramatic, unending curves and a throaty V8 for rocket-like speed. Inspired by one of the ocean's fiercest inhabitants, the shark-like styling is instantly recognizable with its hood resembling the predator as it powers through the water to hunt down its prey.
Under the hood is a 1,000 hp V8 that clocks a 0-62 time of 2.9 seconds and a top speed of 220 mph. A pair of turbochargers help the Apollo to achieve those numbers and even help to reduce fuel consumption. Other features include a spoiler that helps reduce wind noise to the cabin, a carbon body and carbon monocoque safety cell, racing-derived dampers, and the gull-wing doors that were a signature element of the original Gumpert Apollo have also made its way to the Arrow. Apollo will build a total of 100 cars and each one will be bespoke to its individual owner.