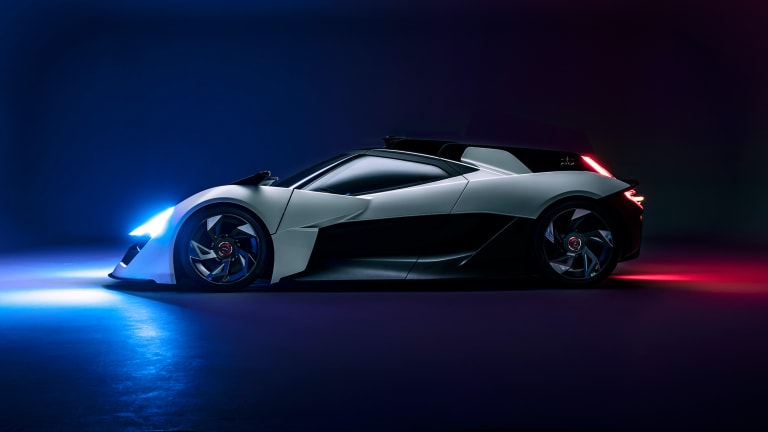 Apex reveals its all-electric carbon fiber rocket, the AP-0
The electric supercar will feature aggressive aerodynamics and a 90kW battery pack.
Designed to rip through the air at high speed, the Apex AP-0 is all about aero. The AP-0 features a carbon fiber tub with a modular spaceframe and a center spine to the keep the car as rigid as possible. The aerodynamic work at the front brings air underneath the car to channel behind the front wheels, through the body, and under the large rear diffuser while the flat floor holds the car to the ground as it maneuvers through the corners. Weighing just 2,645 lbs and powered by a 90kW floor-mounted battery, the lightweight AP-0 produces 659 hp and can get from 0-62 in just 2.3 seconds.