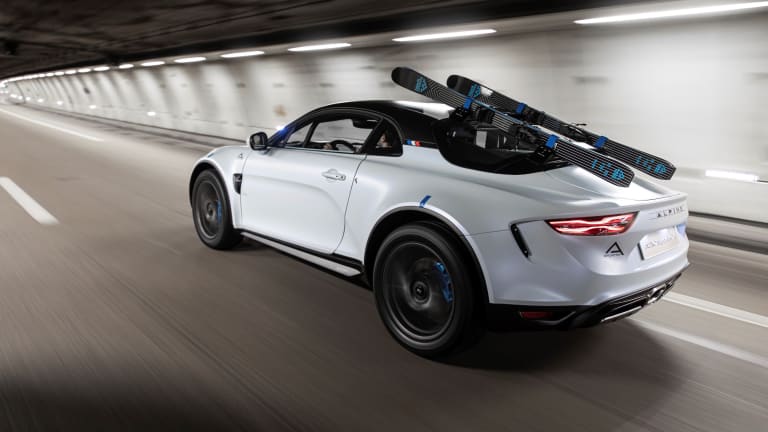 Alpine beefs up the A110 with the rally-inspired SportsX
The French sports coupe puts on some muscle.
Alpine's new A110 is one of those automotive gems we'll have to continue to admire from across the Atlantic and now Renault has revealed a stunning new concept that they need to immediately put into production. A styling exercise from both Alpine's engineering and design teams, the A110 SportsX is based on the Alpine Pure mode, which features a 248 hp engine with a 0-62 time of 4.5 seconds and a top speed of 155 mph. The SportsX takes its inspiration from the original rally versions with a wider 80mm body and a ground clearance that's increased by 60mm. It also features an updated front end and a custom ski rack.