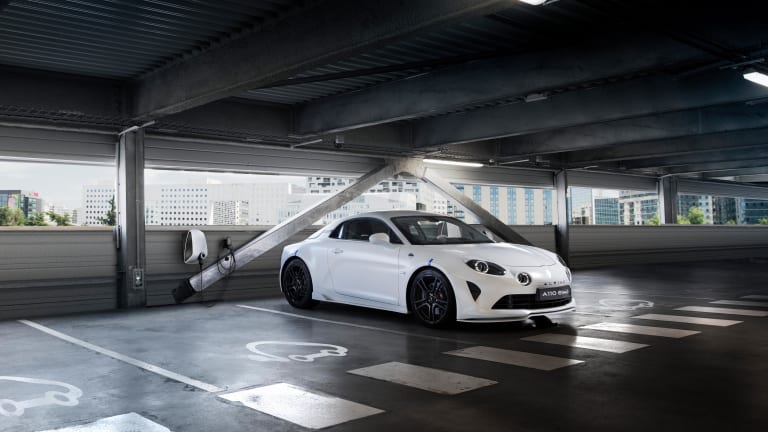 Alpine reveals an electric version of the A110
The aim was to create an EV version that matched the performance of the gas-powered A110.
As Alpine looks to the future, the company has begun exploring the implementation of EV in its vehicles with the A110 E-ternité. Alpine's mission was to recreate the performance and handling of the gas-powered A110 in a vehicle that is entirely electric. This was achieved using battery technology from the Renault Mégane E-Tech, which was re-tooled to accommodate the chassis of the A110 to optimize weight distribution. The end result is an A110 that visually stays true to the current model while bringing the performance benefits and efficiency of an EV. The A110 E-ternité produces 238 hp and 221 lb-ft of torque while delivering a range of 260 miles on the WLTP cycle. This translates to a 0-62 time of 4.5 seconds and a top speed of 155 mph. If we could only convince them to bring any variant of the A110 to the US...
---