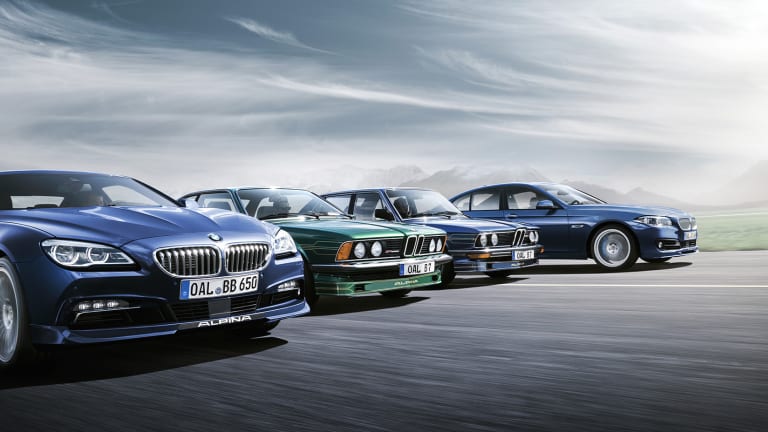 OAL-BB 50 - The ALPINA Book
The famed tuner celebrates its 50th Anniversary.
Alpina celebrates its 50th Anniversary with a 400 page, special edition book:
"For half a century, Buchloe has been the place where true experts create automobiles for true connoisseurs. The name ALPINA not only stands for performance, individuality and craftsmanship, it is also synonymous with a family business' unique success story. All this is described in great detail in this company chronicle titled OAL-BB 50 – THE ALPINA BOOK.
On 464 pages, this "bible" for all ALPINA enthusiasts, owners and fans is dedicated to all facets of the company – from its inception to legendary success in motorsports in the 1970s and the world's fastest saloons all the way to the latest product developments. More than 200 photographs, some of which have never been published before, are featured in this opulent coffee-table book.

Written in both German and English language, the author Paolo Tumminelli, Professor at the Cologne International School of Design, outlines the evolution of the company and its automobiles. With in-depth knowledge, backed by materials from the ALPINA archives, he tells anecdotes in detail while never losing sight of the great vision of the company's founder, Burkard Bovensiepen, and the continuation of his lifetime achievements by his sons."  
$82, Alpina