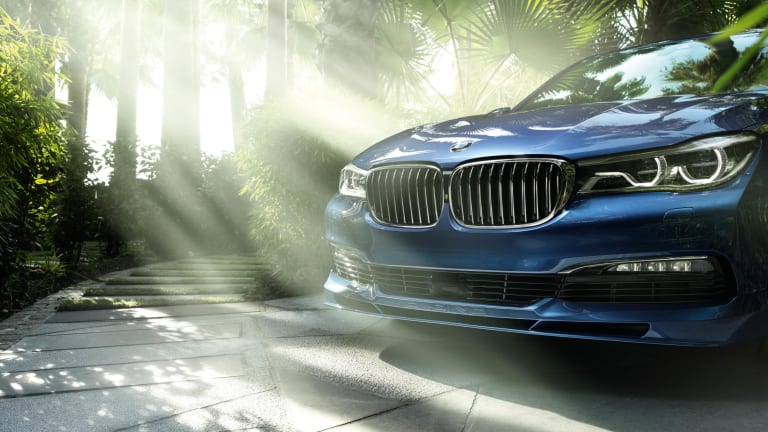 BMW's latest volley against AMG, the Alpina B7 xDrive
Four-wheel-drive and a mountain of horsepower in the comfort of BMW's most plush sedan.
While many Bimmerphiles continue to wait for the mythical M7, Alpina has been doing an exceptional job at delivering M-level 7-Series cars for three generations now. The third generation that debuts today is the Alpina B7 xDrive, a high-performance edition of the flagship 7-Series sedan.
The well-appointed land yacht has its stock 4.4L V8 tuned to produce 600-hp, allowing it to hit a 0-60 time of 3.6 seconds and a top speed of 193 mph. Complementing that power are an array of upgrades including an Alpina air intake system, Alpina sports exhaust, special xDrive calibration, Integral Active Steering, various aerodynamic upgrades, and an Alpina Sport+ mode that lowers the car by .8" inches for increased stability.