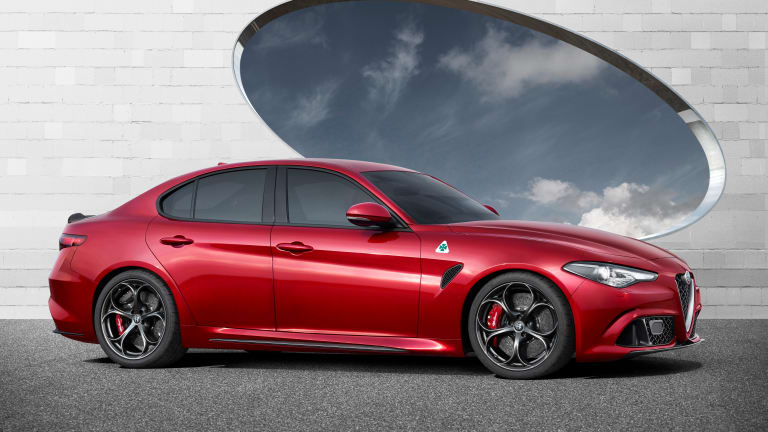 Alfa Romeo reveals its 3-Series fighting Giulia Sedan
Oh, it's coming to America too.
There's a new M3 fighter coming to town and it's not from Germany. Alfa Romeo's Giulia sedan made its worldwide debut today and its got the enthusiasts all sorts of excited. The shapely sedan marks the 105th Anniversary of the storied Italian badge and will be the first Alfa sedan to grace American streets in years. 
With its sights set squarely on the M3, this Quadrifoglio version of the Giulia was built to perform. Powered by a 510-hp six-cylinder engine, the car will go from 0-60 in just 3.9 seconds and has been specially tuned by engineers with Ferrari backgrounds. 
Extensive work was done behind the scenes to achieve a performance car the Italians can be proud of. From the perfect 50/50 weight balance to its impressive power-to-weight ratio, Alfa is not messing around when it comes to the Giulia and definitely makes our list of one of the most exciting cars of 2016.
More on Alfa at alfaromeo.com