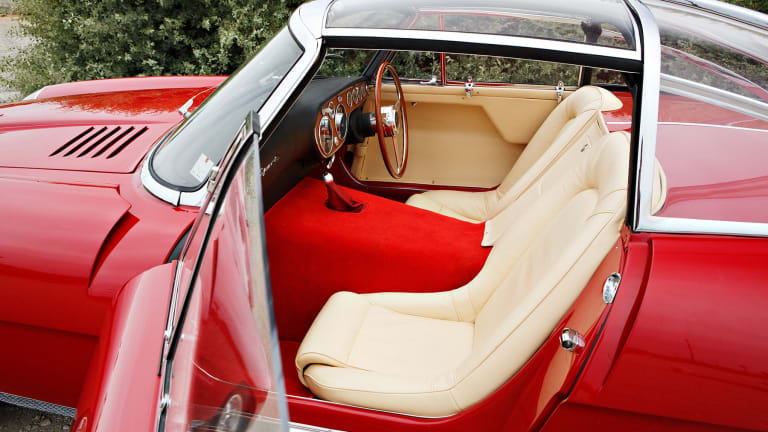 Gooding is bringing the one-of-a-kind Alfa Romeo Superflow IV to this year's Pebble Beach auction
The 6C 3000 CM Superflow is one of the most beautiful designs to ever come out of Pininfarina.
There's going to be a lot of Pininfarina-penned designs to drool over at Pebble Beach this year, but one of the most special is an Alfa Romeo show car that is going on sale at the Gooding & Company auction. The 6C 3000 CM is one of six competition cars that were produced by Alfa Romeo before the company hit the brakes on its factory-backed racing efforts in the mid-50s. When the car was handed over to Pininfarina, the coachbuilder used the chassis to serve as a platform for several different show cars until it reached its final shape with the stunning Superflow IV. Revealed at the 1960 Geneva Motor Show, the Superflow IV is one of those designs you can immediately picture glistening on a rotating platform with its glass-heavy canopy and striking contours that served as inspiration for many cars to come. 
$6,000,000-$8,000,000 (est.), goodingco.com