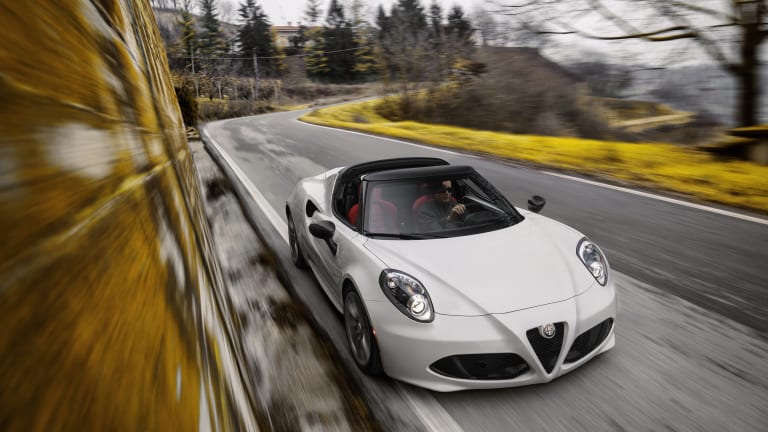 Alfa drops the top on its 4C Spider
The mid-engined monster gets an open-air variant.
One of the most exciting designs to come out of Italy gets a proper open-top experience with the all-new 4C Spider for 2015. Building on the success of their hard-top coupe, the Spider features a carbon fiber windshield frame (and carbon fiber top) that complements the car's lightweight carbon fiber monocoque and aluminum body structure.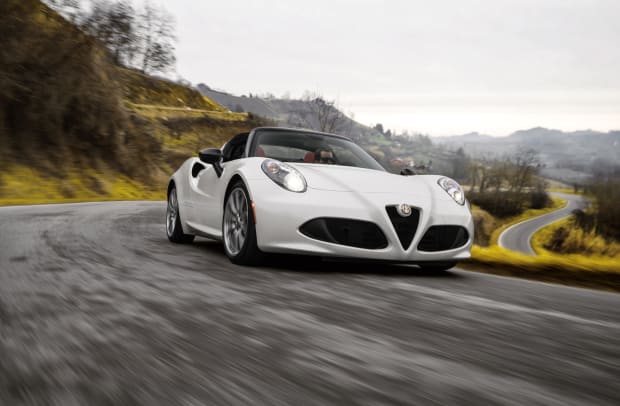 The rear-wheel-drive Spider is powered by a 237-hp engine that puts out 258 lb-ft of torque. That kind of power will get you from 0-60 in 4.1 seconds and will reach a top speed of 160 mph. That's coupled with a twin-clutch transmission and four driving modes: All-Weather, Natural, Dynamic, and Race which deactivates traction control and lets you enable launch control.
Available this Summer, Price TBD, More info at AlfaRomeo.com.