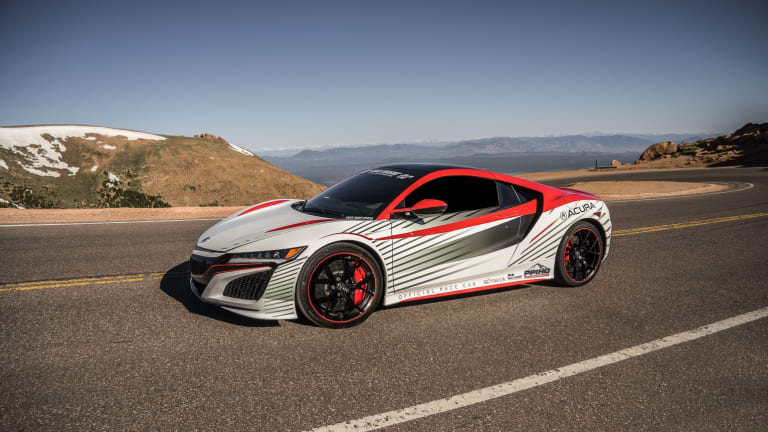 Watch the NSX scream its way up Pikes Peak
Just in case you forgot, the NSX is back and its back in a BIG way.
Those legendary three letters will soon be making its way to showrooms as Acura begins production later this Fall at their Ohio plant. The company has been ramping up the excitement for the car as it made its latest appearance as the pace car at this year's Pikes Peak Hill Climb.
As you'll see, that mid-engine, six-cylinder twin-turbo screamed its way up the mountain decked out in its red and white livery and happily devoured all 12 miles and every single one of the 156 turns of the legendary, 14,410 foot mountain. If you needed a refresher, the new NSX will be a hybrid, all-wheel-drive supercar with three electric motors and a 3.5L V6 twin-turbo that produces over 550 hp. Pricing is expected be over $150,000 and will be available later this year. 
Find more on the NSX visit Acura.com