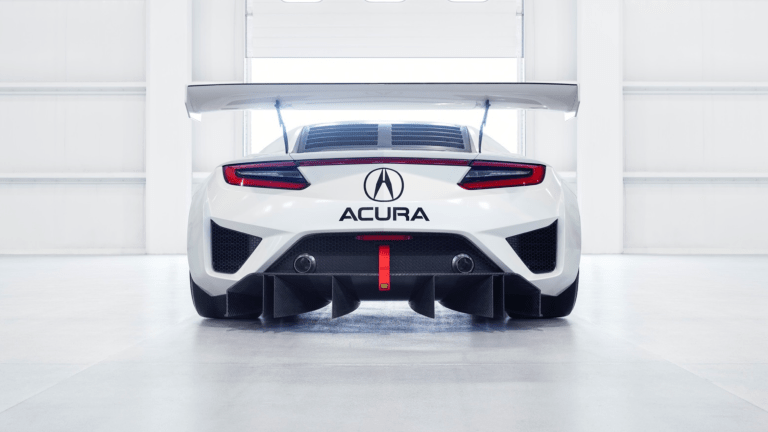 Acura puts its NSX GT3 race car up for sale
The new GT3 is the first factory-developed race car to be offered to qualified customers.
After 50,000 miles of R&D and two victories, Acura is making its NSX GT3 available to qualified customers for the 2018 racing season. Built in Ohio and finished at JAS Motorsport in Italy, the GT3 will be eligible to race in a number of racing events worldwide including: The Pirelli World Challenge and WeatherTech SportsCar Championship series in North America, the Blancpain GT Series and 24 Hours Nurburgring in Europe, and the Super GT GT300 class in Japan.
 €465,000 gets you a race-ready GT3 chassis, a TIG-welded chrome-moly roll cage, and a race-spec version of the 3.5-liter, twin-turbocharged V6 that is matched with a six-speed sequential-shift racing gearbox. The car will arrived to you in its exposed carbon state and customer support, parts and service, and training and engineering services will be available for an additional price. 
€465,000 (approx. $543,000), honda.com