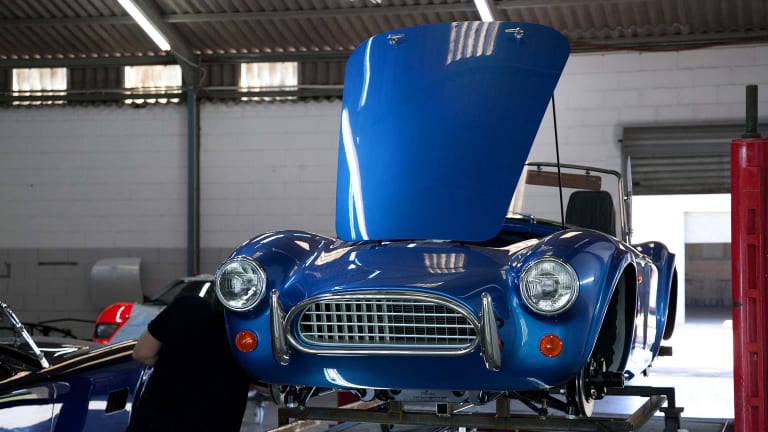 AC Cars announces an electric version of the AC Cobra Series 1 roadster
Only 58 examples will be built.
AC Cars introduces a new all-electric version of the legendary AC Cobra Series 1, which will also be the first electric car to wear the AC badge. The two-seat roadster's styling will stay true to the original model and will be produced with a similar ladder frame, adjusted only to accommodate the new electric components, joined by a selection of modern upgrades. Available in blue, black, white, and green, the AC Cobra Series 1 Electric will have 54kWh with an estimated range of 150 miles on a single charge. 0-62 happens in 6.7 seconds and the electric motor will produce 308 hp and 368 lb-ft of torque. 
Reservations are fully refundable and will cost £2,500 (approx. $3,262) with deliveries set for later this year.
£138,000 (approx. $180,110), accars.eu