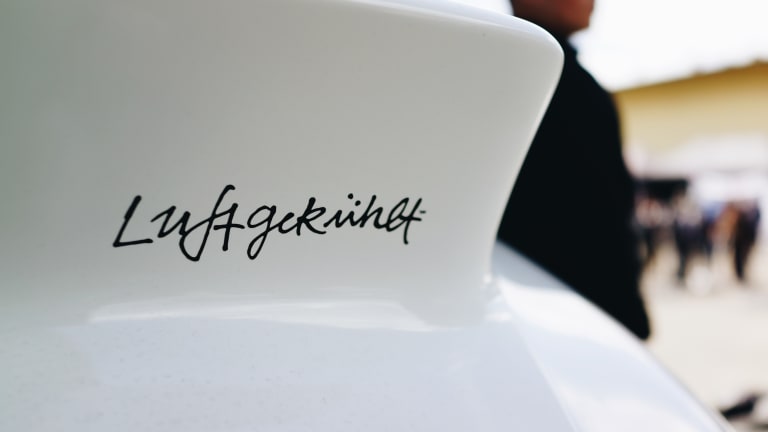 A look back at Luftgekühlt 4
The fourth annual gathering was their biggest yet.
What started as an intimate gathering of classic Porsches in the parking lot of LA's Deus ex Machina has now turned into one of city's must-see events and this year was its biggest yet. Last weekend, Patrick Long and Howie Idelson brought this Luftgekühlt 4 to San Pedro, CA, which is home to one of the world's most important seaports, but for one Sunday in May, it became the epicenter for beautifully-crafted, air-cooled machinery. 
This year's gathering had Long and Idelson curating a collection that spanned two warehouses and outdoor spaces that were littered with everything from original 356s to a Canepa Gen 3 959 in an incredible Emerald Green paint. The parking lot was also a show in itself with rows of museum-worthy Porsches like the highly-co Carrera RS and even an all-electric 911 Targa snuck into the lot to cause a little bit of rebellion amongst the gas-devouring flat-sixes. 
It's safe to say that Long and Idelson have created one of the world's finest automotive gatherings and with just how massive this year's show was, they've definitely got their work cut out for them in 2018. We can't imagine what the duo has in store for everyone next year, but you can be sure we'll be waiting in line once again when Luftgekühlt 5 rolls around. 
For more on the show visit luftgekuhlt.com