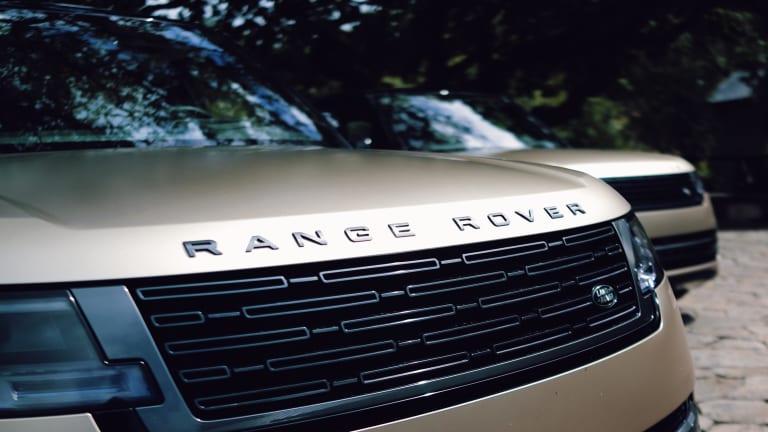 The 2023 Range Rover sets a new benchmark for refinement and capability
The Herculean SUV gets a new tux.
The Range Rover has always been one of those vehicles that found the perfect balance of luxury and utility. In its latest iteration, Land Rover has taken the iconic SUV and it just might be the ultimate version of the luxury off-roader. If you ask us, the Range Rover just needs to do a few things right. And the 2023 model does all of these things right and more. Firstly, it's got to look the part. Its iconic lines are fully intact but everything has been carefully refined and the end result is minimalist yet incredibly dramatic. Everything is cleaner, simplified, and fully modernized while still maintaining the SUV's elegant yet imposing presence. 
It's beautiful but still brutish with styling that looks equally as good in the city as it does in the countryside. One of the biggest things you'll notice is just how much they've cleaned up the exterior. The body of the car has a clean and clutter-free surface and when the pop-out door handles retract into the car, it becomes immediately evident how the designers have pared it all down to a more minimal, modern form that almost looks like it was manufactured from a single block of material. One of the biggest design changes is the new boat tail rear with a new rear light element that hides under a glossy black surface that sits flush inside the rear tailgate. 
When it comes to performance, the Range Rover has a couple of engine options available as we speak. We spent most of our time in the range-topping 4.4L twin-turbo V8, which produces 523 hp and 553 lb-ft of torque. Alongside the V8 is a mild-hybrid turbocharged inline-six with 395 hp and 406 lb-ft of torque. We found both models to be incredibly capable on and off-road but if you do need the speed, the V8 is the way to go with a 0-60 time of 4.4 seconds. 
If you're looking for something a bit more efficient, Land Rover will soon release a 434 hp plug-in hybrid for the 2023 model year, which will have an impressive electric range of up to 48 miles. An EV version is also in the cards for 2024. When it comes to ride comfort, the cabin is as quiet and serene as you would expect and combined with its new Dynamic Response Pro system, you've got a ride that's smooth and under control even whether you're on or off the asphalt and Adaptive Dynamics is monitoring the car every second to ensure the best ride possible. You also have all-wheel steering standard, allowing for a tight turning radius for enhanced maneuverability. 
The interior delivers a perfectly modern complement to the exterior styling with a full dose of technology but done so in a way that it exists within the cabin in a seamless way. The seats and trim are all beautifully finished and presented and owners will have a wide selection of material options that range from your standard leathers to sustainable non-leather Ultrafabrics and even ceramics. 
The Pivi Pro infotainment system ensures you're always connected to both the road as well as your preferred devices. On its own, the Pivi Pro system offers up an easy-to-use, intuitive UI to access all your media controls, navigation, and car settings as well as providing the perfect 13.7" display for either Wireless CarPlay or Wireless Android Auto and Alexa support is also available. It also gives you a view of the 3D Surround Camera system in the event you find yourself trying to get around tight spaces. When it comes to sound, the Range can be configured with a 34-speaker 1600W Meridian Signature Sound System, which comes with an Active Noise Cancellation system for a quiet interior and an immersive audio experience. 
Land Rover has paid quite a bit of attention to the rest of the cabin with a new Rear Seat Entertainment option that features two 11.4" high-definition displays and an 8" touchscreen controller that gives you control of your entertainment, A/C, and seat comfort. And new for 2023 is the much-requested third row, which is offered in the LWB model, making room for up to seven adults. With the Executive Class Rear Seating option, rear-seat passengers get to enjoy first-class comfort with reclining seats, ergonomic adjustability, and electrically deployable Club Tables (SV model). 
With over 50 years of the Range Rover in the books, Land Rover continues to set the bar for what a luxury SUV with real off-road capability should be. While it might not be incredibly obvious, the 2023 Range Rover is a massive overhaul in all the right ways. It is still respectful of the past while firmly focused on both today and the future. And with the imminent arrival of the line's PHEV and a full-on EV in the near future, the Range Rover is all set for another 50 years of category-leading luxury and capability. 
---
From $104,500, landroverusa.com