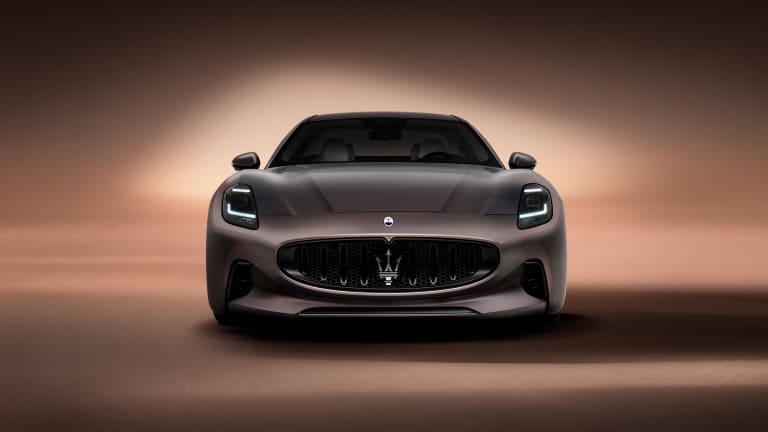 Maserati unveils the 2023 Gran Turismo
The brand's GT goes electric...and there's some gas-powered models too.
Maserati has officially unveiled the all-new Gran Turismo and while you could say the styling is more of an evolution, the massive changes have happened under the hood. The new GT will come with the same 3.0L V6 Nettuno Twin Turbo as the MC20 supercar and it will come in two versions: the 490 hp Modena and the 550 hp Trofeo. The most exciting news comes from the top of the lineup, which will be powered by an all-electric powertrain that features 800V technology, a 92.5 kWh battery, and 760 hp. The company has not revealed range numbers but when it comes to speed, it's definitely no slouch: 0-60 happens in 2.6 seconds and it can achieve a top speed of over 200 mph. 
Many of these technologies trickled down from their Formula E division and 800V technology will allow for fast charging that can allow for 100 miles of range in just ten minutes of charge time. Inside, the car is packed with all the latest technologies. This includes their latest Maserati Intelligent Assistant Multimedia system, an optional heads-up display, and two sound system options from Sonus faber: an 860 watt, 14 speaker system that comes standard with all Gran Turismos and an optional 19-speaker audio powerhouse that delivers up to 1,195 watts of power and a 3-D listening experience. 
The new Maserati Gran Turismo will be available next year. 
---
maserati.com