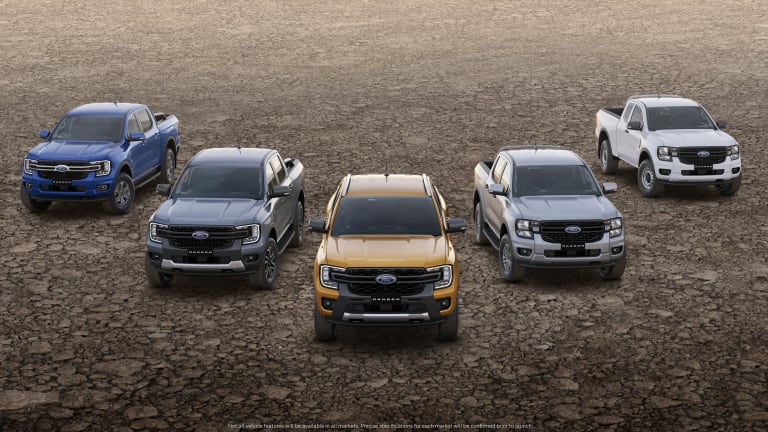 Ford unveils the next-generation Ranger
The new pickup just made its global debut and you can expect the US version to look mostly the same.
The F-150's little brother is getting a big overhaul with the reveal of the next-generation Ford Ranger. The new mid-size pickup gets an all-new look with chiseled lines and a redesigned interior. Underneath that new body is an upgraded chassis that rides on a 1.9" longer wheelbase and it has a track that is 1.9" wider than the previous model. The world will receive a number of diesel options under the hood and you can expect the US to receive the 2.3L EcoBoost four-cylinder amongst other engine options that will be revealed in the near future. 
Off-roading Ranger customers will be happy with the tweaked front wheels that have been moved forward for an improved approach angle. The suspension has also been reworked for improved comfort both on and off-road. As for the interior, Ford delivered a number of technology upgrades built around its SYNC4 system with 10.1" or a 12" touchscreen options, a fully digital instrument panel, voice-activated gestures, a 360-degree camera, and more. The truck bed has also been refined with a wider bed, a new cargo management system, and 360-degree zone lighting. 
Ford has not yet unveiled the US-spec Ranger but expect a US announcement in the near future. 
---