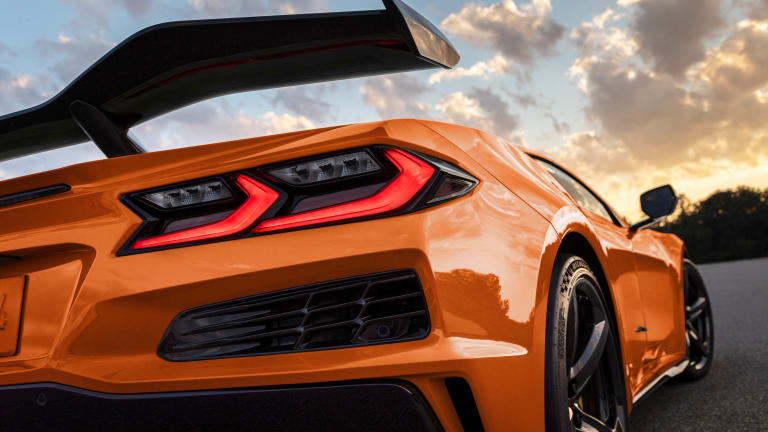 Chevrolet unveils the 2023 Corvette Z06
The supercar features an all-new LT6 DOHC V8.
Chevrolet unveils the latest evolution of the mid-engined Corvette with the announcement of the 2023 Z06. Using performance technologies from the the C8.R race car, the Z06 shares the same chassis and is powered by an all-new, hand-assembled 5.5L LT6 V8, a naturally aspirated V8 that produces 670 hp and 460 lb-ft of torque and features a new flat-plane crankshaft design that takes the car to a roaring 8,600 rpm. All this power allows for a 0-60 time of 2.6 seconds and a final top speed has not yet been revealed. 
The new Z06 comes in at 3.6-inches wider than the Stingray, to better accommodate the larger 345-series tires while also increasing airflow. It also features a unique front and rear fascia, a reconfigurable rear spoiler, standard 20-inch front wheels and 21-inch rear wheels, available carbon fiber wheels, Z06-specific suspension tuning, and an available Z07 performance package that increases downforce with a carbon fiber high rear wing. 
The 2023 Corvette Z06 will be available next summer. 
---