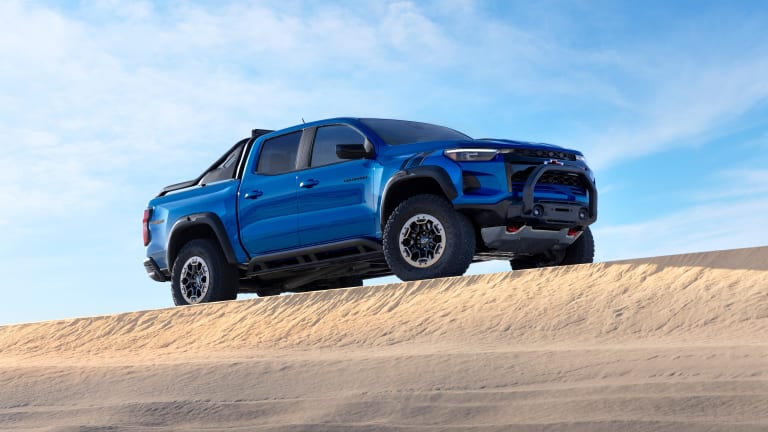 Chevrolet unveils the 2023 Colorado ZR2
The new truck features the line's new 2.7L turbo engine.
The new Chevy Colorado has arrived and with it comes a more muscular, more powerful midsize truck with an all-new 2.7L engine and more capability than ever before. The new four-cylinder engine has more output than the previous V6 and diesel models, delivering 310 hp, 430 lb-ft of torque, and a trailering capacity of 7,700 lbs. It also sports a high-performance 3" factory-installed lift and a wider stance. The truck also features gains the selectable drive modes, new driver assistance technologies, a new 11.3" infotainment screen, Google Built-In, and a new Off-Road Performance Display app. 
Additional features include a spray-on bedliner, a new high-clearance front fascia, LED lighting, modified front and rear bumpers, 17" wheels with 33" mud/terrain tires, Multimatic DSSV dampers, cast-iron control arms, selectable front and rear electronics locking differentials, a modified rear axle, an aluminum skid plate, and rocker panel protection. A new Desert Boss package will also be available with 17: beadlock-capable wheels, an off-road bumper and front fascia, sports bar with sail panel, roof-moutned light bar, and an underbody camera. 
Available in early 2023.
---