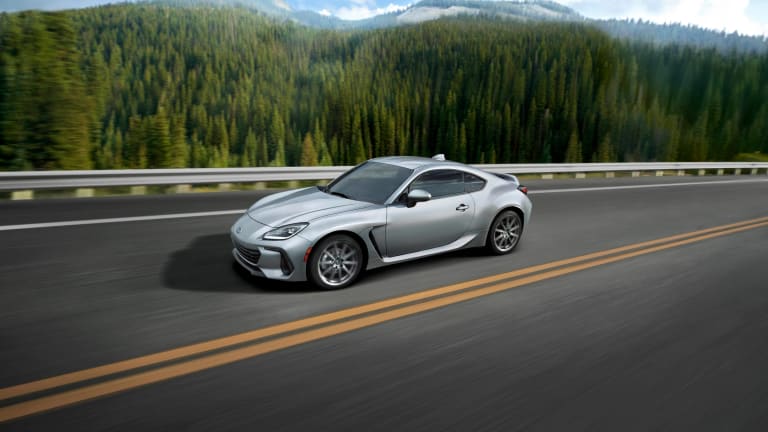 Subaru reveals the all-new 2022 BRZ
The car is the lightest rear-wheel drive 2+2 production sports car in the US.
The availability of accessible sports cars has been dwindling over the years due to consumer interest in larger, more practical vehicles but Subaru isn't giving up on the category with today's reveal of the all-new 2022 BRZ. The rear-wheel drive 2+2 is now the lightest production sports car in the American market and features a sleeker, more aggressive design and the power of a new 2.4L naturally aspirated Subaru Boxer engine. The 2.4L engine produces 228 hp and it sits lower in the car's chassis to allow for a lower center of gravity than the previous model. 
Buyers will be able to choose between a six-speed manual or an available six-speed automatic with Sport mode that brings quicker downshifts with automatic throttle blipping. Practicality has also been improved with enough cargo room for golf clubs and the cabin has been fully updated with a 7-inch customizable digital dashboard, an 8-inch infotainment screen, CarPlay and Android Auto compatibility, Subaru's EyeSight Driver Assist Technology (automatic models only), and a driver-focused seating position. 
The new BRZ will be available next fall.