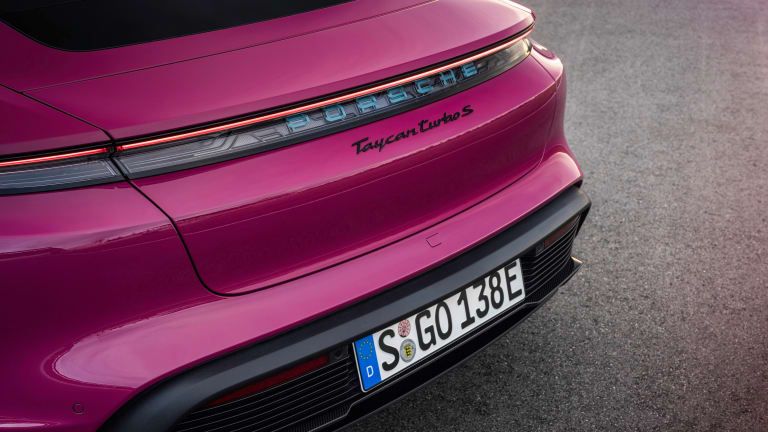 The 2022 Porsche Taycan will arrive later this year with new tech and a wider selection of paint options
The 2022 model will get upgrades like Android Auto and optional Remote Park Assist.
Porsche has revealed the details for the 2022 Taycan range, which will be receiving a number of technology updates that include Android Auto and optional remote control parking. One of the biggest updates includes enhancements to the car's thermal management and charging functions. A new feature called the Turbo Charging Planner allows for the high-voltage battery to be heated at a higher temperature so faster charging happens earlier and at a higher charging level for quicker charging times. Another welcome update is access to Porsche's Paint to Sample and Paint to Sample Plus programs for a virtually unlimited selection of color options. 
---