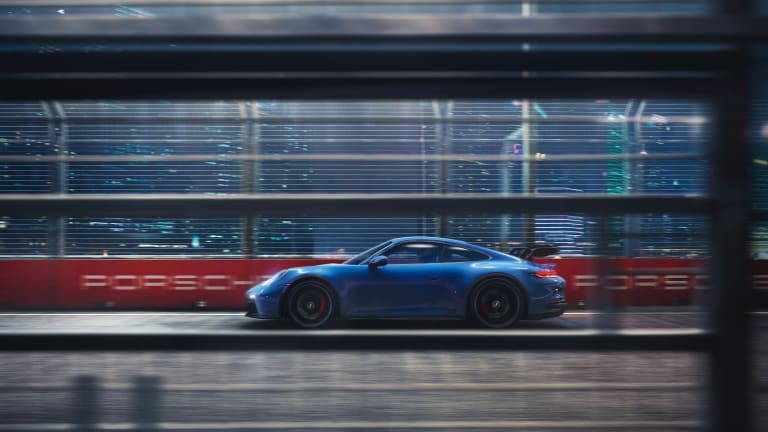 Porsche brings its latest racing tech to the street with the new 911 GT3
The seventh generation model was developed with the help of Porsche Motorsport.
Porsche is injecting the latest motorsport technology into its newest 911 GT3, which borrows hardware from both the 911 RSR, 911 GT3 R, and the new 911 GT3 Cup. Powered by a six-cylinder, 503 hp 4.0L boxer engine, the new GT3 accelerates from 0-62 in 3.4 seconds and can reach a top speed of 198 mph with the manual transmission option. Keeping all that power firmly planted on the road is an array of motorsport-derived aerodynamics such as a swan-neck mounted rear wing that helped the car beat the previous model's Nürburgring record by 17 seconds. 
Further contributing to the car's performance is a lighter selection of components that include a lightweight manual gearbox, a CFRP hood, lightweight glass windows, optimized brake discs, and lightweight forged wheels. The interior of the car also draws from its racing DNA with features such a new track screen that is enabled at the touch of a button, minimizing the digital displays to make room for critical performance info such as tire pressure, oil pressure, fuel capacity, and water temperature. 
Available this fall. 
---