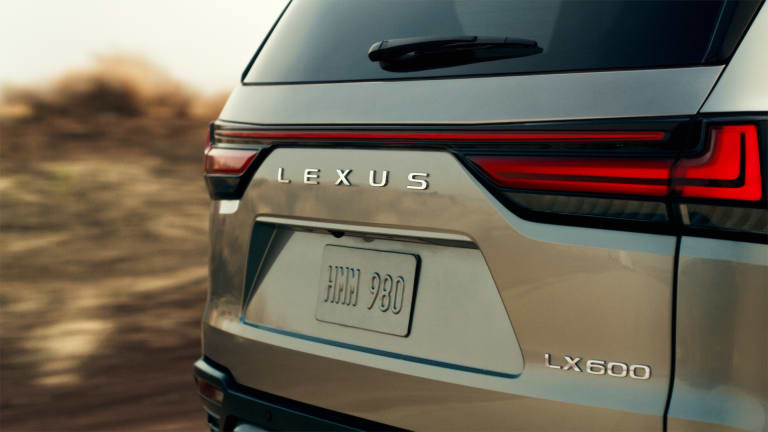 Lexus teases the next-generation LX
All will be revealed on October 13th.
Though we won't be seeing the return of the Land Cruiser anytime soon, Lexus will be filling the gap with the next-generation LX. The company has only teased a brief visual of the new luxury SUV, which will be based on the new 300-Series Land Cruiser. Expect the SUV to also share the twin-turbocharged 3.5L V6, which produces 409 hp and 479 lb-ft of torque. Styling-wise, it looks like we'll be seeing the new Lexus design language throughout the LX such as the full-length rear taillight strip and the logotype badging that replaces the Lexus "L." 
The new LX will be revealed at 9:30AM PST/12:30PM EST on October 13th. 
---