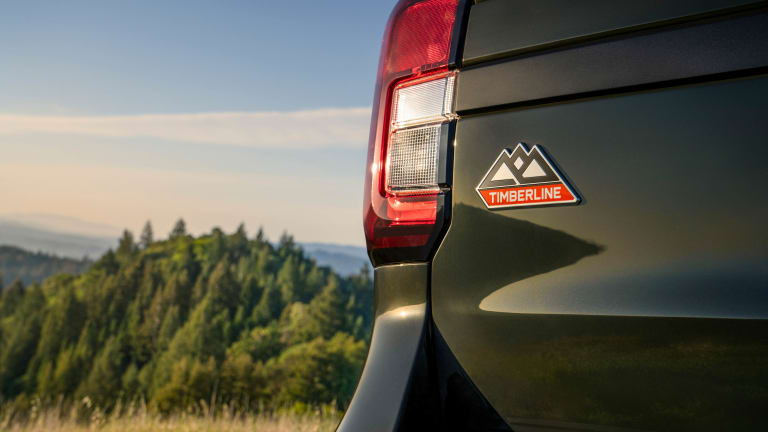 Ford unveils the new off-road-ready Expedition Timberline
The new model has higher ground clearance and an underbody skid plate from the Ford Raptor.
Ford is adding the Expedition to the Timberline series, bringing an array of off-road upgrades to the flagship SUV. The Timberline spec will upgrade the Expedition with 10.6-inches of ground clearance for enhanced off-road capability, a wider track, Trail Turn Assist for a tighter turning radius, 33-inch Goodyear Wrangler AT tires, a two-speed transfer case, and F-150 Raptor underbody shielding. On the design front, the SUV is updated with a unique grille and orange accents. Power comes from a 3.5L EcoBoost V6 that produces 440 hp and 510 lb-ft of torque. 
---