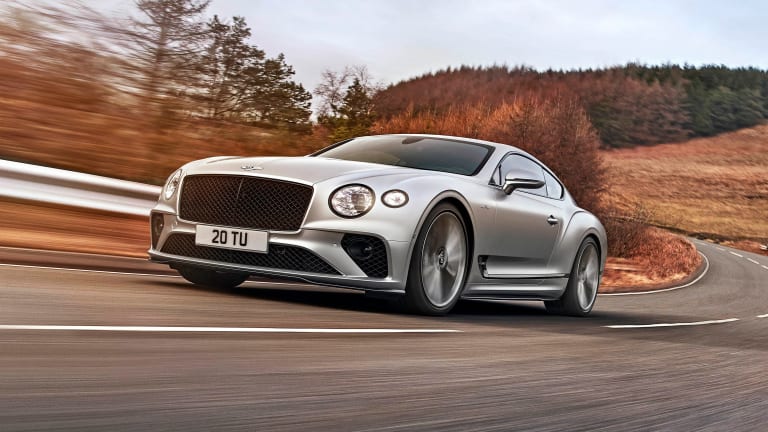 Bentley brings together world-class luxury and supercar performance in their new Continental GT Speed
The new Continental GT Speed can hit 208 mph while still maintaining Bentley's signature comfort.
Bentley has just unveiled its latest version of the Continental GT Speed, achieving new levels of performance while maintaining the luxurious comfort of their flagship grand tourer. The new GT Speed is powered by a revised version of the company's 6.0L W12, which produces 650 hp and 664 lb-ft of torque, allowing for a 0-60 time of 3.5 seconds and a top speed of 208 mph. Achieving this level of performance required a handful of new updates such as Electronic All-Wheel Steering to enhance the car's agility, an electronic rear differential for improved stability, and a new Carbon Ceramic brake system is available for added stopping power. 
When it comes to styling, the car is updated with a Dark Tint radiator grille and lower bumper grille, revised sport sills, and 22" Speed-exclusive wheels that are also available with a dark tint or black gloss finish. The interior has also been tweaked with a sportier look that includes two-tone upholstery in leather and Alcantara and a new dark tint engine turned aluminum is also available for the center console. Additionally, Bentley offers 15 main and 11 secondary hide colors as well an all-leather option and the Diamond in Diamond quilting is included as standard. 
---