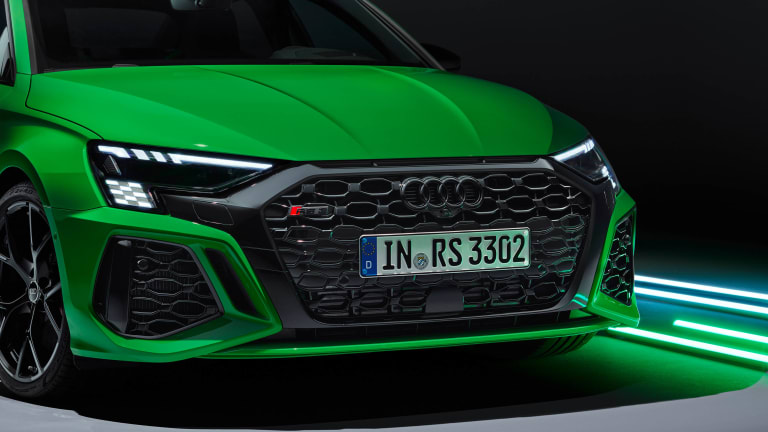 Audi reveals its new high-performance daily driver, the 2022 RS 3
The sporty sedan produces 394 hp and 368 lb-ft of torque.
Designed to be the perfect balance of a daily driver and performance car, the 2022 Audi RS 3 attempts this feat with a powerful five-cylinder that can produce 394 hp and 368 lb-ft of torque in a compact four-door luxury sedan. The 2.5 TFSI engine can get the RS 3 from 0-60 in 3.8 seconds and can hit a top speed of 180 mph when equipped with the RS Dynamic package and ceramic brakes. 
Complementing the 2.5 TFSI engine is a seven-speed dual-clutch transmission, an exhaust with variable flap control to adjust the engine note, a standard torque splitter, standard RS sports suspension, new shock absorbers, an RS 3-specific valve system, and a larger wheel camber for improved steering response. Additionally, the RS 2 will feature an mVDC to enhance the car's agility, a six-piston steel and ceramic brake system, and all the latest Audi interior tech. 
Available in early 2022. 
---