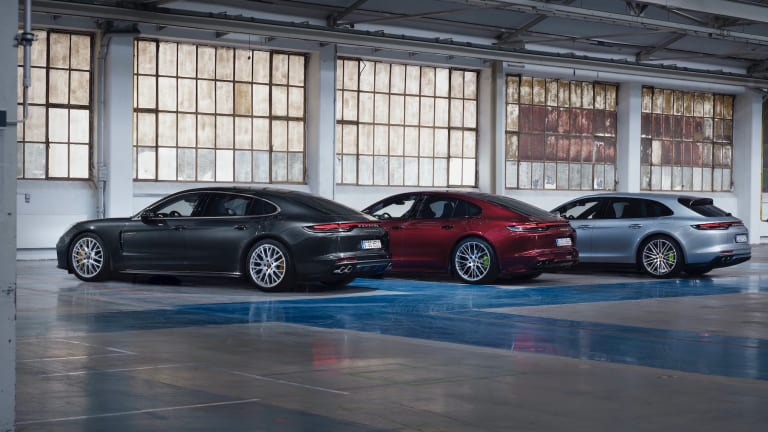 Porsche updates the 2021 Panamera lineup with one of its most powerful models yet
The lineup includes the second most powerful Porsche currently on sale.
Porsche has revealed the rest of its Panamera lineup for the 2021 model year with a range of new E-Hybrids, which will include one of their most powerful models yet. The Panamera Turbo S E-Hybrid brings together a 563 hp, 4.0L twin-turbo V8 with a 134 hp electric motor for a total of 689 hp. This allows the car to get from 0-60 in 3 seconds flat and can reach a top speed of 196 mph. This model will also be joined by a Panamera 4 E-Hybrid, which features a 2.9L twin-turbo V6 paired with the same electric motor to deliver 455 hp. Additionally, Porsche has introduced the 2021 Panamera 4S with a 443 hp 2.9L V6 twin-turbo that gets the four-door from 0-60 in just 3.9 seconds. 
The 2021 Panamera lineup will be available next spring in sedan, Executive, and Sport Turismo models.