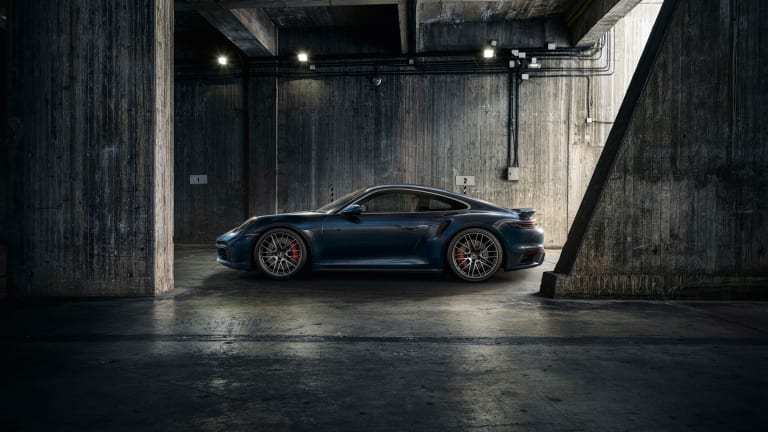 Porsche reveals the 911 Turbo Coupe and Cabriolet
The next-generation of Porsche perfection.
Built to be an effortless mix of performance and comfort, the Porsche 911 Turbo aims to set the bar once again with speed figures that hold their own against the 2019 911 Turbo S. Powered by a twin-turbo six-cylinder boxer engine, the car produces 572 hp and 553 lb-ft of torque, a 0-60 time of 2.7 seconds (2.8 in the cabriolet), and a top speed of 198 mph. This is mated to an eight-speed PDK transmission with internals and calibration exclusive to the Turbo while new options such as a Sport Suspension and Sport exhaust system bring new levels of customization. 
Thes styling has all the signature elements of a 911 turbo, from its wider track, which is 1.8 inches wider than the previous model and .78 inches wider at the back, the 911 Turbo is as imposing and aggressive as you would expect. You'll also find LED headlights with PDLS Plus standard, adaptive aerodynamics, a continuous LED light bar, an available Lightweight and Sport package, a 10.9-inch PCM center screen, and audio options from either Bose or Burmester. 
The new 911 Turbo hits dealerships in early 2021. 
From $170,800, porsche.com