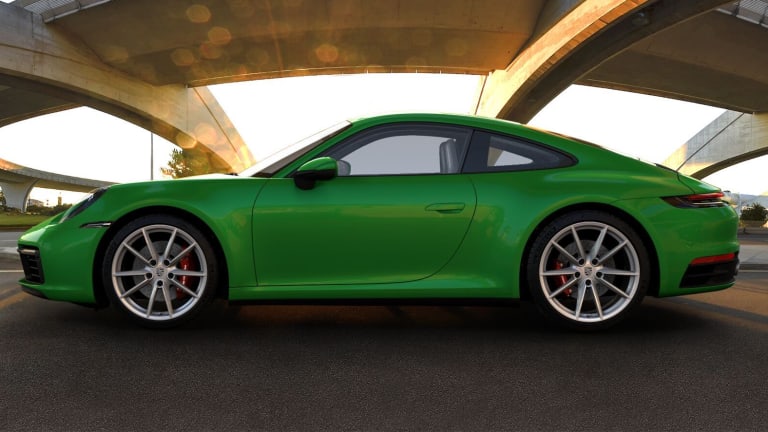 Porsche updates the 911 with a selection of new options and a new exterior color
The 2021 model gets new features like InnoDrive and a 930-inspired interior.
Porsche is making some minor yet significant updates to its latest 911 for the 2021 model year. The updated 911 will get features like InnoDrive, which enhances the functionality of its adaptive cruise control system by using navigation data to adjust the speed for up to two miles in advance. It will also have Smartlift as an option for all 911 that adds an electrohydraulic system to the front axle to increase ground clearance to avoid scraping and it can use GPS coordinates to automatically activate the system at destinations that you frequently drive through. Other new options include a leather interior inspired by the first Porsche 911 (930) Turbo, lightweight noise-insulated glazing, an Ambient Light Design Package, and a new Python Green color option.