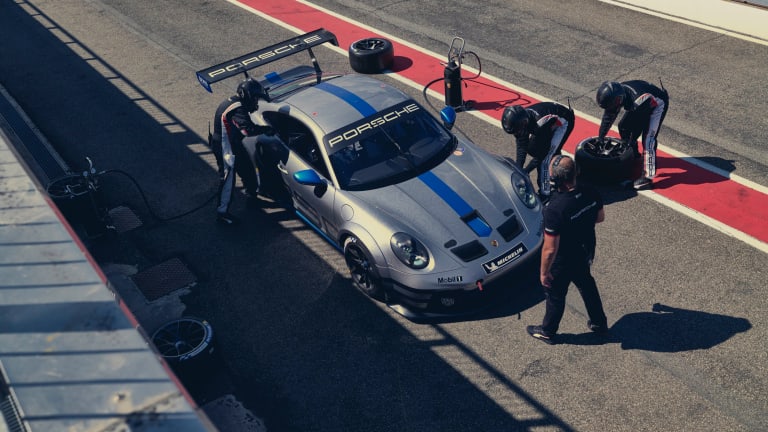 Porsche reveals the 2021 911 GT3 Cup
The car is the first from the brand to feature a wide turbo-spec body.
Porsche's customer racing division unveils its latest race car, the first racing version based on the 992, the 911 GT3 Cup. The first car from the brand to feature a wide turbo-spec body, the GT3 Cup is powered by a water-cooled 4.0L flat-six that produces 510 hp and 346 lb-ft of torque. Aerodynamic enhancements not only contribute to the car's increased downforce and improved handling but the new upgrades also give the GT3 Cup a more muscular look than previous models. 
The car also features a control element inspired by the one found in the 919 Hybrid for easy access to functions such as lighting, ventilation, and tire swaps and a redesigned 10.3" monitor keeps drivers informed of all the key data with a clear, easy to read UI. Additional features include a complete accessory kit, brake calipers that can be changed faster, textile attachment points for the tow ropes, a central nozzle for a fire extinguisher, and improved ergonomics for the safety quick releases.
Deliveries for the GT3 Cup will commence in February 2021.