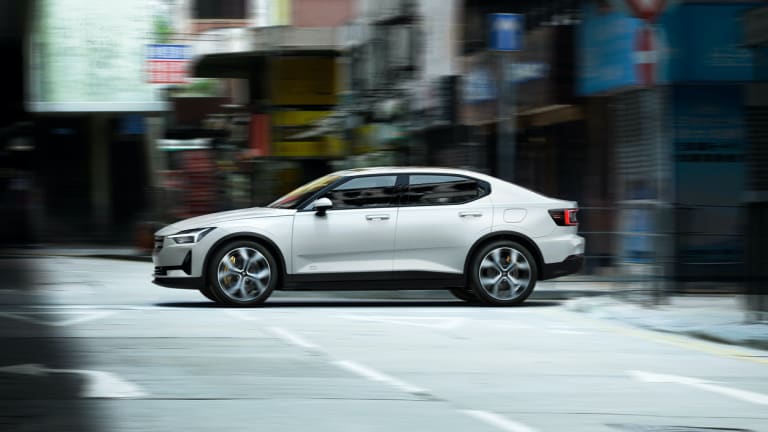 Polestar announces US pricing for the 2021 Polestar 2
The car will be the brand's first all-electric model.
Bound to be one of the most important cars for the brand, Polestar announces the US pricing for its first all-electric vehicle. The electric powertrain delivers 408 hp and 487 lb.-ft. of torque, an all-wheel-drive system, and a 78 kWh battery pack. It will also be the first car with a built-in Android-powered infotainment system. Option pricing will include a Performance Pack for $5,000, a nappa leather interior for $4,000, 20-inch alloy wheels for $1,200, and metallic paint color options for $1,200. 
Polestar 2 is available in all 50 states and is eligible for rebates of up to $2,000 in some states with incentives totaling up to $9,500 with the federal electric vehicle tax credit. The car will begin delivery to reservation holders this summer. 
From $59,900, polestar.com