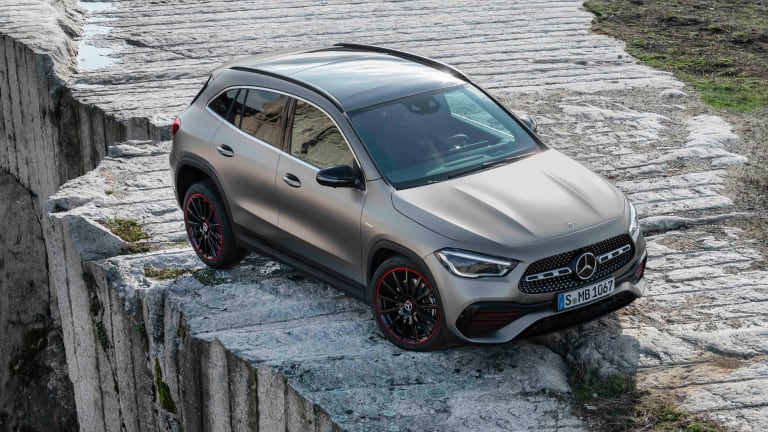 Mercedes unveils their next-generation GLA SUV
The entry-level SUV gets an all-new look and even more space.
With more than a million units of the original GLA built, you could definitely say that there was (and is) serious demand for a compact Mercedes SUV. Mercedes is building on that success with an all-new design for 2021 that boasts a major increase in interior space and the latest safety technologies. The redesigned exterior loses the dramatic creases of the previous model for the smoother, more sculptural look that has become the brand's official design language. 
When it comes to power, the GLA will initially be available with an inline-4 that produces 221 hp and 258 lb-ft of torque. This is coupled with an 8-speed automatic dual-clutch transmission and achieves a 0-60 time of 8.6 seconds and a top speed of 130 mph. You can also equip the car with a 4MATIC all-wheel-drive system that includes an Off-Road Engineering Package standard that features an additional drive mode that automatically adjusts the car's performance for off-road driving situations. 
The interior of the new GLA has the same digital displays as its higher-end siblings in the lineup with a two seven-inch displays standard or two 10.25" displays in the Widescreen version. The biggest update is the spacious interior that sees big increases in legroom in the rear and in the trunk even with the car being .6 inches shorter than the previous model. 
Available Summer 2020.